MEET THE FAMILY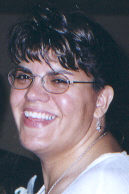 KATHY
Kathy's favorite project is beading, making smaller sized or contemporary earrings that are extraordinary.

The creative ribbon shirts that she makes is fueled by the satisfaction of seeing them on dance grounds.

Kathy is looking forward to teaching daughter Aimee all these wonderful skills. Kathryn is always ready to support her mom with getting orders out, and extend a helping hand at the powwows.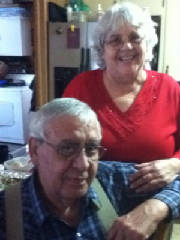 Jeanie
Donna J. Church (aka Jeanie or the Trail Boss)

From a modest start at art shows in 1972 selling painted rocks, foam refrigerator magnets and hand cut and turned wooden items, to the projects of today...ceramics and clothing. An outlet for art and having fun creating was always the main objective. When doing the ceramic pieces, from casting, firing and painting, each piece will be creative unique and collectible.

Mom, Gramma and now Greatgrandma, she has full time job of giving hugs and comfort.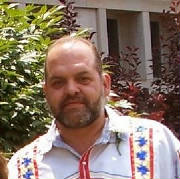 Looking for a fan, choker, prayer feather?

Matt's personal touch, will make your item special.

Matt also enjoys dancing at the local powwows. Always on the look out for the special item that he may need for his regalia. Without Matt's help, the canopy and display would be too much to handle.